Draper Florist - Salt Lake City Florist - Provo Florist - Suncrest Flowers
Regular price

From $120.00 USD

Regular price

Sale price

From $120.00 USD

Unit price

per

Regular price

From $99.00 USD

Regular price

Sale price

From $99.00 USD

Unit price

per

Regular price

From $99.00 USD

Regular price

Sale price

From $99.00 USD

Unit price

per

Regular price

From $130.00 USD

Regular price

Sale price

From $130.00 USD

Unit price

per

Regular price

From $115.00 USD

Regular price

Sale price

From $115.00 USD

Unit price

per

Regular price

From $85.00 USD

Regular price

$0.00 USD

Sale price

From $85.00 USD

Unit price

per

Regular price

Sale price

$75.00 USD

Unit price

per
Dune
Regular price
$125.00 USD
Regular price
Sale price
$125.00 USD
Unit price
per
Sale
Sold out
Share
View full details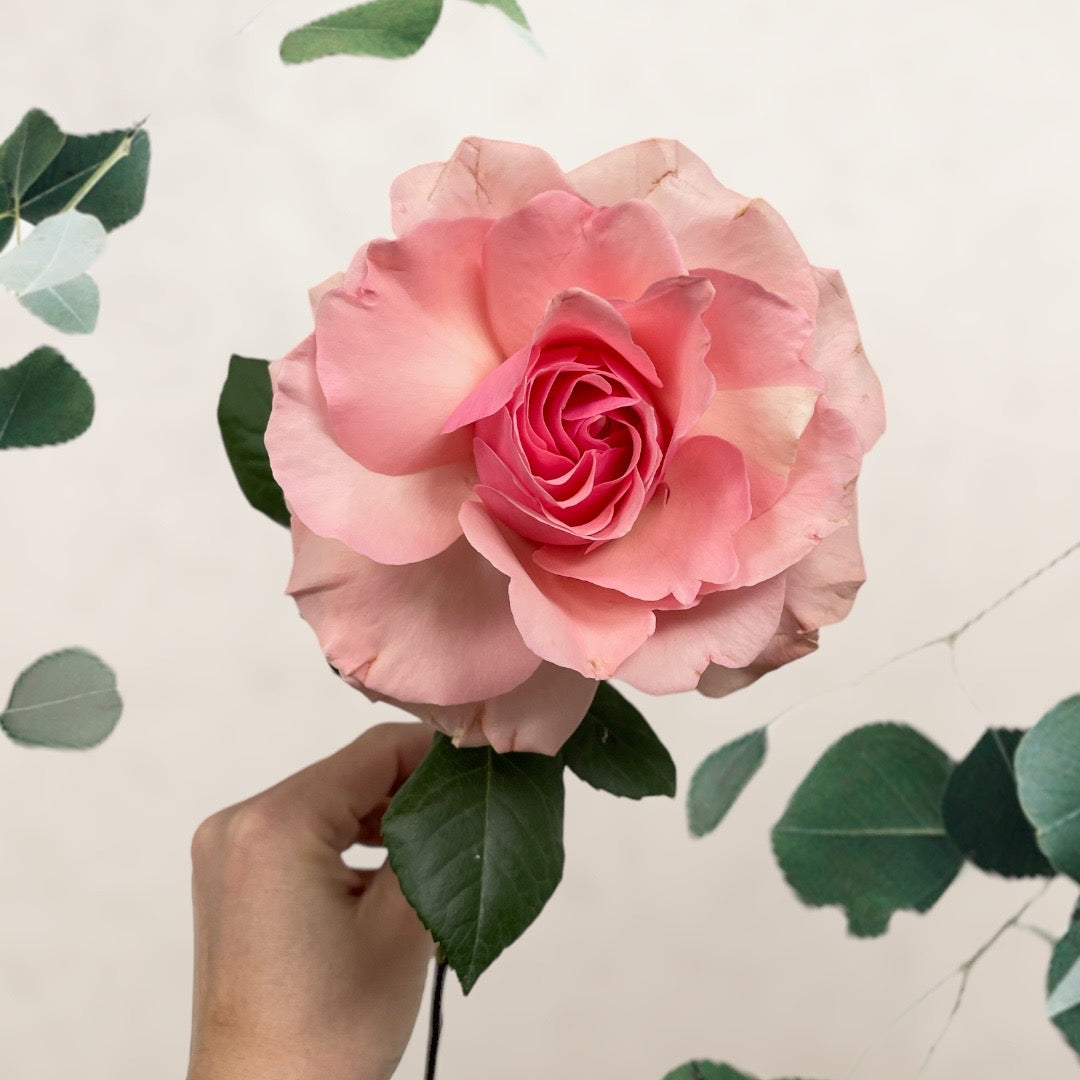 Located in Draper, Utah, we are a women, minority, and veteran-owned family flower shop. Suncrest Flowers excels in delivering joy through our exquisite arrangements. We work directly with wholesalers for the freshest blooms and bypass wire services to offer competitive pricing and true-to-order bouquets. Our dedication to quality and customer satisfaction is the driving force behind each beautiful creation.
Collapsible content
Delivery

Suncrest Flowers is your premier, family-owned and operated full-service florist serving Salt Lake and Utah counties including areas such as Alpine, American Fork, Draper, Lehi, Midvale, Murray, Orem, Provo, Riverton, Salt Lake City, Sandy, South Jordan, West Jordan.

Our expert drivers know the ins and outs of the area, making sure your fresh blooms are always delivered on time. We offer same-day delivery, so you don't need to worry about being late. From Valentine's Day to Mother's Day and everything in between, we have a wide selection of floral designs to cover all occasions. We specialize in anniversary, birthday, get well flowers, as well as sympathy arrangements. Our online catalog makes it easy to surprise your loved ones with unique designs and fresh, fragrant flowers for any special occasion. Trust Suncrest Flowers to send quality flowers in a stunning arrangement, perfect for expressing your kindest condolences or saying "I love you."
Cities and Zip Codes

Suncrest Flowers proudly serves Salt Lake and Utah counties, including Draper, Lehi, Sandy, South Jordan, Alpine, American Fork, Midvale, Orem, Provo, Riverton, Salt Lake City, and West Jordan. We offer same-day delivery to ensure your fresh and beautiful bouquet is delivered on time. Our team of experienced drivers knows the area like the back of their hand, so you can count on us to get your flowers where they need to go.

84074, 84020, 84065, 84119, 8412, 84081, 84096, 84118, 84123, 84121, 84129, 84088, 84116, 84095, 84106, 84107, 84047, 84009, 84092, 84104, 84070, 84094, 84084, 84115, 84044, 84109, 84117, 84093, 84128, 84105, 84103, 84124, 84108, 84098, 84102, 84111, 84101, 84112, 84006, 84150, 84113, 84114, 84144, 84136, 84189, 84090, 84091, 84110, 84122, 84125, 84127, 84126, 84130, 84132, 84131, 84134, 84133, 84138, 84141, 84139, 84143, 84147, 84145, 84148, 84152, 84151, 84157, 84153, 84165, 84158, 84171, 84170, 84184, 84180, 84190, 84199
Hospitals

Hospitals we deliver to: American Fork Hospital, U of U Health South Jordan Health Center, Lone Peak Hospital, Youth Care Treatment Center, Mountain Point Medical Center, Pointe Meadows Health and Rehabilitation, Utah Valley Dermatology, Zenith Family Health, Highland Ridge Hospital, Life Stone Counseling Centers, U of U Health Greenwood Health Center, Biomat USA, U of U Health Parkway Health Center, Medallus/ After Hours Urgent Care, Riverton Hospital, Riverton Primary Children's, South Bangerter Health Center, Sandy Health & Rehab, Vision Source @ Jordan Landing, Advanced Clinical Research, Copper Ridge Health Care, FirstMed Urgent Care - West Jordan, Jordan Meadows Medical Center, Jordan River Women's Health, Jordan Valley Cancer Center, Jordan Valley Medical Center, Jordan Valley Pulmonary Rehab, Utah Vein Specialists, Alta View Hospital, Encompass Health Rehabilitation Hospital of Utah, Vein Institute of Utah, South Jordan Urgent Care - University of Utah Health Care, Mountain Peaks Family Practice, Provo Canyon Behavioral Hospital, Assessment & Referral Services, Intermountain Pediatric Clinic, Salt Lake Regional Medical Center, MountainStar Utah Imaging Centers - Millcreek, U of U Health Sugar House Health Center, Eccles Outpatient Center, FirstMed Urgent Care - Murray, Hope Family Medical Center, Intermountain Medical Center, Intermountain Medical Center - Cardiac/Surgery, Intermountain Medical Center - Heart and Lung Center, Intermountain Transplant Center, Intermountain Utah Heart Clinic, KPC Promise Hospital of Salt Lake, Lice Clinics of America Salt Lake City, The Eye Institute of Utah, TOSH - The Orthopedic Specialty Hospital, Wasatch Infusion - IV Therapy - Infusion Center - SLC, U of U Health Orthopedic Center, U of U Health University Neuropsychiatric Institute, University of Utah Health Care, Utah Diabetes And Endocrinology Center, The Marian Center, Olympus Family Medicine, Spring Creek Healthcare Center, Bristol Hospice Utah LLC, Heiden Orthopedics, Integrative Medica, Utah OSIC: Orthopedic Spine & Injury Center, Center For Health & Counseling, Harmony Home Health Services, Primary Children's Hospital - Wasatch Canyons Inpatient Psychiatry, St. Mark's ER, St. Mark's Family Medicine and Residency, St. Mark's Hospital, St. Mark's Women's Center, Steward Urgent and Primary Care Clinic, U of U Health Westridge Health Center, Intermountain Dixon Health Center, Riverwoods Urgent Care, Talecris Plasma Resources, Utah Valley Hospital, Utah Valley Specialty Hospital, Precision Medical Urgent Care And Family Practice, Utah State Hospital, Utah State Hospital Forensic Unit Treatment and Holding Facility, Utah State Hospital Heninger Administration Building
Cemeteries and Funeral Homes

American Fork City Cemetery, Highland Cemetery, Alpine City Cemetery, City Cemetery, Lehi City, Wing Mortuary, Midvale City Cemetery, Premier Funeral Svc, Ashley Valley Funeral Home, Olpin Funeral Home-Heber City, Broomhead Funeral Home, Cemetery, Preneed Funeral Svc, Riverton City Cemetery, Veternan's Cemetery, Wasatch Lawn Memorial Park South Valley, Lake Hills Memorial Cemetery, Memorial Estates, Mortuary Services, Sandy City Cemetery, City Cemetery, Redwood Memorial Mortuary, South Jordan Cemetery, Berg Mortuary, East Lawn Memorial Hl Cemetery, Timpanogos Memorial Gardens, Dan M Eastman Funeral Director, Eastman's Evans & Early Mrtry, Evans & Early Mortuary, Funeral Latino, Heitman, Allen A - Eastman's Evans & Early Mrtry, Mt Olivet Cemetery, Sci, Roste Company, The, Independent Funeral Service, Wasatch Lawn Memorial Park, Wasatch Lawn Mortuary, Carver Mortuary, Murray City Cemetery, View Gardens, Premier Funeral Services, Swaner Memorial Park Foundation, Evergreen Cemetery, Elysian Burial Gardens, Holladay Memorial Park, Millett Larry R Funrl Dir, Burningham Brian Funrl Dir, Jeremy Layton Funeral Director, Layton Jeremy Funeral Dir, Layton Jeremy Funri Dir, Memorial Mortuaries, Cemeteries & Crematory, Memorial Mortuary Murray, Mtn View Meml Mortuary & Cmtry, Ray & Helen Barton Family Ente, The A Theodore Tuttle Family Society, Bartlett Brian Funrl Dir, Memorial Estates Pre Planning, Memorial Pre-Planning, Vu Crystal Funrl Dir, Joy J Simpson Family Partnership Ltd, East Lawn Memorial Hills Cementery, East Lawn Memorial Hills Inc, The Hanson Group Lc, Funeral Security Plans Inc
Flower Delivery In Draper, UT, And Surrounding Cities